Scouts from all over Europe watching Ibrahimovic against Bordeaux
Scouts from major European club were present at the match opposing Bordeaux to Paris Saint-Germain to assess Ibrahimovic.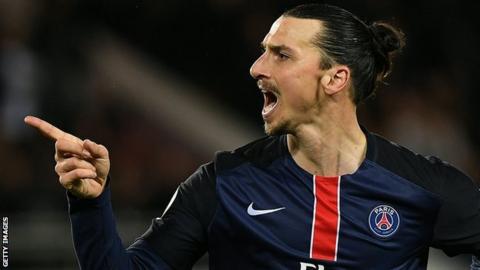 The Swedish international will be out of contract during the summer, and there is a host of European club that might be interested in signing him.
Among the most cited team is Manchester United whose scouts were present at the match. Indeed, the England team will be looking to boost their attacking options next season especially with Wayne Rooney playing in a midfield role. This season the Red Devils have relied too much on Anthony Martial, and they will want a high-profile striker to help them compete for the title next season.
Ibrahimovic, on the other hand, has stated that he is still in talks with Paris Saint-Germain about a possible contract extension but that he is also considering other offers as well.
However, Manchester United scouts were not the only one present at the stadium as it is believed that Borussia Dortmund, Southampton, and Besiktas also have representatives present at the club.
If ever Zlatan Ibrahimovic leaves Paris Saint-Germain it is believed that the French club might make an audacious offer for Cristiano Ronaldo. It is believed that the Portuguese international has reached a verbal agreement with Paris Saint-Germain that if ever he is going to leave Real Madrid then the French club will have the first priority when it comes to signing him.
With Paris Saint-Germain still trying to build a team that will help them win the Champions League, they will be looking to add world-class players to their team. Cristiano Ronaldo will definitely be the kind of player that will take them closer to winning the biggest trophy in European competition. We will have to wait after the Euros to find out what happen on the transfer market.